Paul Heydon Ecological and Biological Consulting Services | Ecological Restoration
Professional Services
Paul Heydon Ecological and Biological Consulting provides leadership and professional expertise in:
Flora and Fauna Surveys, Species at Risk Act (SARA), Recovery strategies for SARA, the protection and recovery of federally and provincially classified rare species, ecosystem land classification (ELC), forest ecosystem classification (FEC), environmental assessment, soil classifications, wetland evaluations, stream assessments/profiles, presentations, interpretive trail design, forestry and woodlot management.
Specific to terrestrial and aquatic ecosystems, Paul has extensive experience with and knowledge about theories, principles and practices of biology, applied ecology, landscape management and statistical design.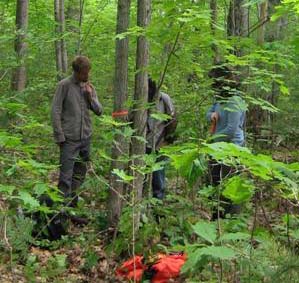 Paul Heydon and the staff at Grow Wild have excellent knowledge of computer systems, software applications, statistics and Geographic Information Systems (GIS) applications and are highly capable of reading maps and performing site investigations and inspections.
Click on any of the services below for more detailed information:
Flora and Fauna Surveys
Recovery Strategies For Species At Risk (SARA)
Ecosystem land classification (ELC)
Environmental Assessments
Soil Sampling, Testing and Classification
Wetland Evaluation
Stream Assessments and Profiles
Forestry and Woodlot Management
Interpretive Trail Design
Presentations and Public Speaking on Biological and Ecological Issues
For more information about any of our services please call Paul Heydon:
Phone: 705-799-2619
Cell: 705-735-7490
Or
Email Paul through the Connect page